Opera Care featured two of their newest beds at the Virtual Care Festival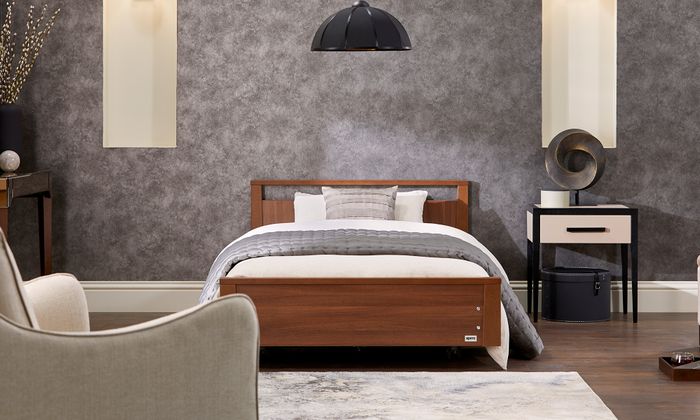 Opera Care are the trusted experts in care beds and pressure care mattresses for the UK long-term care sector. Opera were featured exhibitors at the Virtual Care Festival, showcasing their latest products and innovations to the industry.
Opera® products are best known for balancing advanced clinical functionality with homely, attractive design. Beds in the range include care-enhancing features such as safe floor height and in-bed seated position, and can be specified in different widths for varying user needs. Style can be customised with wood finish, headboard and fabric options.
'At Opera, we look to work with discerning care providers and professionals that are committed to delivering outstanding care for their residents and clients in a homely, pleasant environment. All of our products aim to balance clinical functionality with elegant, stylish design.'
Kenny Lant, Business Development
Featured at the Festival
Opera Care featured two of their newest beds at the Virtual Care Festival.
The Solo All-in-One Profiling Bed accommodates the majority of care needs making it ideal for care homes accepting residents with differing requirements. The bed's extensive height range includes an ultra low floor-level safety height as well as a high nursing height. An in-bed seated position maximises comfort and enables users to position the bed into a chair for the likes of reading and watching TV. Integrated length extension facilitates the care of taller users without the need for additional bed extension kits. The Solo is available in three widths and specifiers can choose from an array of wood or upholstered surrounds.
As a person's health and care needs progress, being close to loved ones is more important than ever. The Signature Comfort Dual Profiling Bed enables couples in care to continue sleeping together. The bed raises and lowers from a low access height to a carer's waist level for on-bed nursing. The bed is made up of twin mattress platforms so that each user can position their own back and leg rests for personalised comfort and support. The bed can be specified with falls prevention side rails and there are a range of headboard and material options.
Interested in Opera® beds and mattresses for your care service or client? Make contact with Opera Care today by calling 0333 222 8584 or visit opera-care.co.uk.