18 Mar 2021
Well Care Home Services partners with PainChek® to promote person-centred care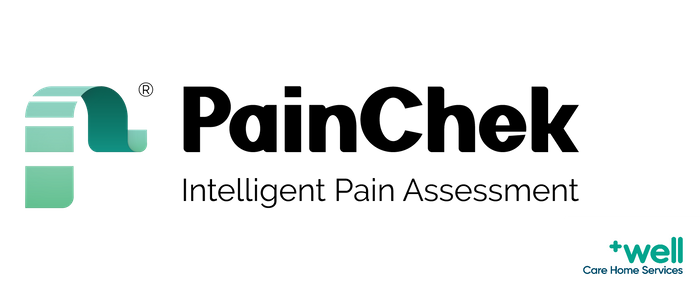 Well Pharmacy, the UK's largest independent pharmacy chain, is pleased to announce a partnership with PainChek®, the world's first AI-powered pain assessment tool to help people who are unable to verbalise if they have pain, such as those living with dementia.
Sadly, pain often goes un-detected and under-treated in people with communication difficulties from medical conditions. The Well Care Home Services Team are actively signposting more than 350 care homes across the UK to use PainChek® as an effective solution to help measure pain in residents and promote the highest standards of care in residential homes.
This secure medical device is simple and straightforward to use via mobile or tablet. It uses artificial intelligence (facial detection and analysis technology) and smart automation to detect and score pain in real time allowing informed clinical decisions around appropriate and effective pain management to be made.
This partnership further highlights how Well are committed to offering a local community service with a real focus on person-centred care, quality and safety.
Tandeep Gill, Care Home Business Lead at Well Pharmacy said:
"Well is delighted to partner with PainChek®. Well Care Home Services strive to offer an outstanding local service to care homes and their residents. PainChek® uses innovative technology to help residents who are not able to communicate for themselves to identify the presence of pain.

"We're delighted that through this partnership we are able to pass on an exclusive discount to benefit our care homes customers across the UK, so they can help improve the quality of life for their residents and offer person-centred care."
Pete Shergill, PainChek® UK&I Country Director said:

"About half of people living with dementia suffer from pain, but they are often unable to verbalise they have pain, and sadly, it goes unmanaged and untreated.
"Ensuring residents' pain is assessed effectively is critical for care home operators, healthcare professionals and carers but it can be challenging. Therefore, we are really pleased that Well is partnering with us to promote and deliver a quick and easy-to-use solution that will allow carers and healthcare professionals to measure pain in residents, document checks and make informed clinical decisions for effective pain management.
"By harnessing the power of medtech, care providers can deliver more efficient and effective care, streamline processes, and ultimately cut costs and save time – allowing staff to focus on delivering the highest standard of care."
For more information about Well Care Home Services:
Call: 0333 8666 980 | Email: carehomes@well.co.uk | Visit: well.co.uk/carehomes