12 May 2021
Care Sector Supplier Awards - Call for Entries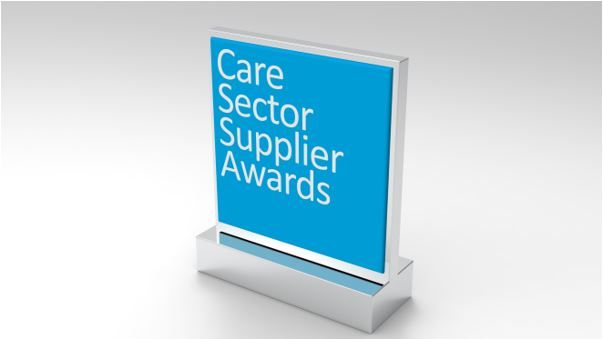 Twelve months ago – just at the moment the first lockdown came into being – the Care Sector Supplier Awards appeared on the scene. They were targeted very precisely at all companies that provide products and services that make the daily working lives of care providers more effective – whether they are providers of care at home or provide residential nursing and care - and help drive their improved business performance. Also, by being innovative suppliers/vendors to the care sector help improve standards for the recipients of care.
Now in their second year, the call for entries is open and the first trickle of entries has been received. There is still plenty of time left to enter as the closing date for entries is June 30. The full category list can be viewed on the Categories page of the Awards website and there is helpful advice for all entrants on the How to Enter page, giving a template of information that may be needed and some idea of what the judges will be looking for in the entry submissions.
Last year, the Awards presentation had to be streamed online owing to the Covid-19 restrictions in place. This year, on November 19, 2021 it is hoped fervently that there will be a physical lunch and ceremony at a venue in London. The date is set, but discussions are still under way with suitable venues, where social distancing will be possible, and where the food and service are excellent. Full details will be uploaded to the Awards website as soon as they are confirmed after the hoped-for lifting of restrictions on events in June.
Anyone interested in learning about the winners, awards of merit and finalists for 2020 can read all about them on the Results page of the website.
If you have any questions about the Awards, such as the entry process, or how the judging works, or requests for sponsorship opportunities please email Natalie Smith, who will be happy to help.