26 Apr 2021
Winners of the 2021 Home Care Awards announced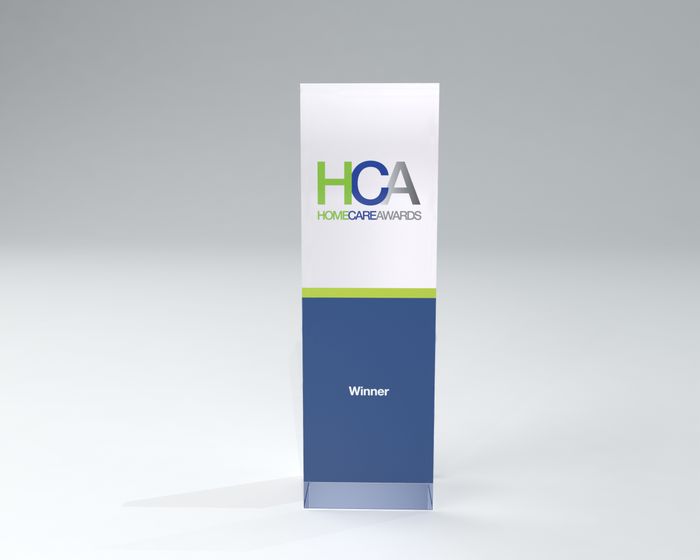 The winners of the 2021 Home Care Awards have been announced, with Ashridge Home Care and Home Instead UK picking up the biggest accolades for a second year running.
Organised by Stratford Projects, the virtual awards ceremony took place on Friday (April 23) and was hosted by Alan Dedicoat, the voice announcer behind Strictly Come Dancing.

Ashridge Home Care, a live-in care specialist based in Buckinghamshire, picked up the Gold trophy for Most Outstanding Home Care Provider.

The company impressed the panel of judges for the "breadth and depth" of its service, with great strengths in live-in care, an "extraordinary response" to the COVID-19 pandemic and an "outstanding" reputation as an independent home care provider.

Ashridge Home Care was also named the winner in the Response to COVID and Live-in Care Expertise categories.
Home Instead UK also picked up three awards, the first in the Marketing Expertise category, after having recently launched a TV advertising campaign with ITV.
It also picked up the Best Home Care Group Award for its work in reshaping the home care sector as it looks towards people's homes becoming the 'hospitals of the future'.
The Outstanding Individual Award went to Home Instead UK's CEO Martin Jones. He was recognised for making a "significant contribution" to the welfare of older people whilst also championing home care as a care option in later life and promoting care as a meaningful career.
During the COVID-19 pandemic, Jones led the Home Instead team, forming a COVID Task Force to navigate a well-informed route through a challenging time in order to support a franchise network of over 200 offices, 10,000 caregivers and 16,000 clients.
GOLD AWARDS WINNERS
Outstanding Individual
Winner: Martin Jones, CEO of Home Instead UK
Most Outstanding Home Care Provider
Winner: Ashridge Home Care
CATEGORY WINNERS
Mental Health and Dementia Care Expertise
Winner: Mumby's Homecare Support
High commendation: Home Instead Wetherby and North Leeds and Home Instead UK

Day Care Expertise
Winner: Amber Support Services
High commendation: Bluebird Care Birmingham East and North

Live-in care expertise
Winner: Ashridge Home Care
High commendation: Mumby's Homecare Support

End-of-life care expertise
Winner: Range Home Care
High commendation: Bluebird Care Greenwich

Innovative Technology Expertise
Winner: The Good Care Group
High commendation: Bluebird Care Leeds North

Marketing expertise
Winner: Bluebird Care
High commendation: Home Instead UK

Recruitment, Retention and Staff Motivation Expertise
Winner: Right at Home UK
High commendation: Bluebird Care North Hampshire and West Berkshire

Training and Development Expertise
Winner: ENA Care Group

Response to COVID-19 Pandemic
Winner: Ashridge Home Care
High commendation: Right at Home UK

Team Support Expertise
Winner: Right at Home Portsmouth
High commendation: Good Oaks Home Care and Home Instead UK

Best Start-up Home Care Service
Winner: BelleVie
High commendation: Home Instead Dartford

Best Independent Home Care Provider
Winner: The Good Care Group
High commendation: Home Care Preferred

Best Home Care Group/Franchise
Winner: Home Instead UK
High commendation: Bluebird Care