09 Jun 2020
Covid-19 Crisis – a care worker's story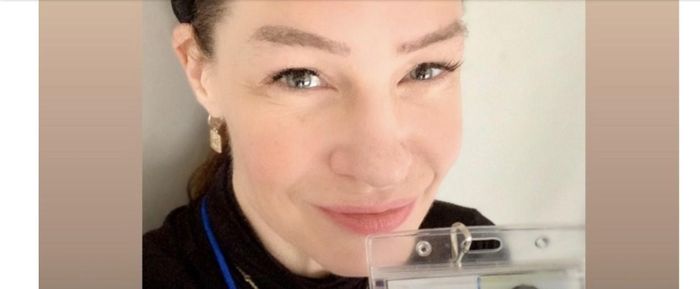 Sophy Robson, care worker
For everyone the last couple of months been a rollercoaster of emotions and experiences, adjusting to lockdown and living through a global coronavirus pandemic.
I've been doing care work off and on for the past four years and I absolutely love it. I feel valued and it fulfils my desire to put my kindness where it is appreciated and needed. It was a no brainer that I would put myself forward to help out more as soon as the pandemic started to take hold.
Since the Covid-19 crisis the image of the care worker has completely transformed beyond my wildest expectations.
When I started care work four years ago, a couple of evenings a week, I kept it very much to myself and it was like I had a secret double life. I wasn't sure the people I worked with in the fashion and beauty world would understand or appreciate how I could enjoy it.
It also frustrated me that there was so little understanding of what the role involved particularly in the media where sensationalism defined the narrative. I only ever read about the worst case scenarios involving abuse or neglect, and that the Government recently defined the role as unskilled!
The overwhelming positives were ignored. Where were the positive role models?
A couple of years ago I began thinking I could try to raise the profile of care workers and had plans to make a short day-in-my-life video. Last September, I contributed to making some editorial images of care which were shown at the NEC in Birmingham featuring myself, my colleagues and some of our customers. Stock images of care are really dire, cheesy and unrealistic and I thought that creating and showing a relatable vision would be a good place to start.
I am now recognised as a KEY worker and featured on a Katharine Hamnett for ASOS T-Shirt. There are designated care worker shopping hours, we've been given discounts for our contribution to the community and care workers are featured in the news nearly every day. Never did I imagine this change in public perception would happen so quickly and dramatically!
What I didn't bank on in the early days of the lockdown was after a couple of extremely intense working weeks I came down with Covid-19.
My experience of the illness is another story but let's just say it was awful and took me a good while to fully recover and quarantine myself so I could return to work.
I was just so relieved I did not pass it on to anyone I worked with. At that time the rules about PPE (personal Protective Equipment) were that a plastic shield face mask would protect you from the virus, which would only be needed in a clinical setting. I frantically followed social distancing guidance and washed my hands for 20 seconds religiously all day, sometimes working 12-hour days. I was constantly anxious about the large number of people I was coming into contact with in the course of travelling between home visits, and worried about spreading infection to the vulnerable and isolated I was seeking to help. I had to use trains and buses and there were simply too many people around to maintain social distancing.
I can now drive into town for £3 due to the Zipcar special key worker driving rates, it's free parking and it's free to travel on buses. This is something I couldn't have dreamed of before and makes so much sense. I only hope health workers will continue to receive this kind of support and priority in the future. It would make the job that everyone says they are so appreciative of so much easier and enable more people to do it if this could carry on.
When I came back to work having recovered from Covid-19, it felt a bit like being in a parallel universe. I worry that with the infection still around there is a high risk of it being brought into people's homes. Not everyone wears an effective mask and they certainly don't follow infection control procedure. The more I see lockdown rules relaxing, the greater the chances of this happening.
Most of the people I go to visit have been isolated for a long time because they can't go out without assistance. When I come in to help them start or finish their day they may not have spoken to anyone else all day and some don't have access to internet or even a mobile phone. When I enter their world, all my outside distractions are gone as I give them my full attention and focus. This is a fundamental part of the role and a big reason why I really enjoy it. Listening and communicating are skills.
When I hear care workers described as 'Unskilled' I think are you having a laugh?
Technically, you don't need qualifications to be a care worker. Good companies such as the one I work for ensure that you undertake and regularly update your training. There are some skills you really should have to do the job and that point is being missed. I'm also currently studying level 3 in adult social care to add to my knowledge.
You need to be PATIENT, now more than ever. Some of the people we go to do not understand exactly what the pandemic is but they are aware things are disrupted as the shops and businesses are closed and other carers keep going off sick or into isolation. Patience in staying calm and giving reassurance is not an ability that everyone possesses!
We need to record every visit in detail so that our colleagues, other care professionals and family members who can't get to visit them can be updated on how that person is doing. We have to do this in a clear, respectful way. That takes skill!
We are responsible and accountable for many people's medication. We have to document and follow instructions for every pill or treatment plan to support the NHS
Shall I go on.... Planning is also a really big and essential part of it as we are given a limited amount of visit time and the clock is always ticking. You do not want the person to feel that though as there needs to be regard for their wellbeing and self-esteem. It's called respect.
I know it's hard to understand what a care worker does and that there's a difference between home care visits and care in care homes, without having first-hand experience. The key word for me is that it is 'social' care and it has now been recognised by many as an essential and valued profession. I can only hope that there are other women or men who may be inspired by this current outpouring of appreciation, and will take it up, as this will improve the working conditions and the way our most vulnerable members of society are treated. If they do they will feel more rewarded than they could imagine,
Thank you for taking the time to read this