27 Sep 2023
ACTIVITY OF THE MONTH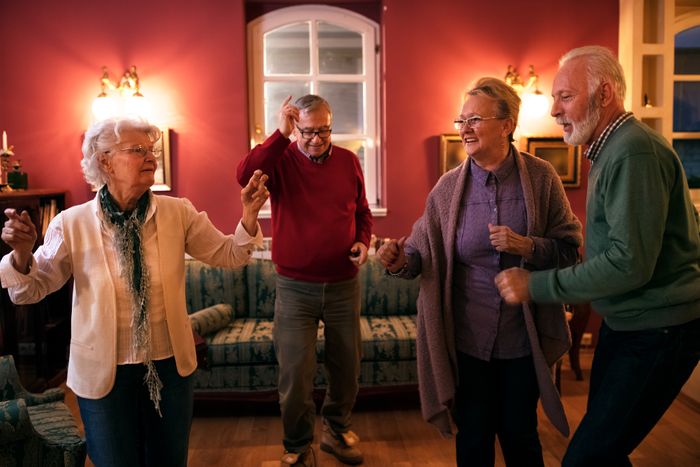 The adage 'music is medicine' may literally be true – studies have shown that singing and making music can boost the immune system and reduce anxiety, even more so when done in a group. In this issue, we share the power of singing as our Activity of the Month, as we delve into the benefits and explore how you can work it into your home.
Music in general, but singing specifically, in care homes can present numerous benefits for both the residents and the staff. Music has a powerful impact on our emotions and cognitive abilities.
Participating in singing can often promote, improved mood and a more positive demeanour amongst residents throughout the day, which can positively impact their overall quality of life and interactions with others.
Interaction is one of the key benefits of any kind of group activity. One way of advancing this even further is by integrating intergenerational bonding. Encourage children or young adults, either from local schools or relatives, to join the residents when they engage in a singing activity. This can foster a sense of connection between different age groups as well as trigger fond memories from the residents' younger years, improving recall which is great for those with dementia.
Singing has also been shown to lower the levels of stress hormones in the body, promoting relaxation. Due to singing involving controlled breathing and vocal exercises, it can serve as a form of physical activity, helping with mobility and overall health.
It is evident that involving residents in group singing activities can present a plethora of benefits to all care home residents, but there are many ways you can magnify these benefits by taking it to the next level. The Social Care Institute for Excellence recommends adding value to the activity by making it themed. For example, on a particular day you may only sing country and western music and this can be elevated further by decorating the activity hall in line with the theme.
The Social Care Institute for Excellence advises: "have food or drink to fit the theme", in order to make it a complete experience, one which residents will remember and will spark plenty of conversation.
Remember that some residents will be more confident than others, and for new residents joining in with group sessions can be daunting. The team at The Social Care Institute for Excellence advise providing advance notice to participants, "so that a potentially new experience is offered in a non-threatening way."
When considering feelings of anxiety around activities in care homes, it's important to remember that some participants have a regular routine and may become overwhelmed if tea-breaks don't happen at the same time as normal.
"Pre-warning residents about the change of routine or planning the session times to coincide with breaks may be wise", added the team at The Social Care Institute of Excellence.
To add a competitive and entertaining edge to the musical sessions, you could incorporate quizzes. Perhaps play a song and encourage residents to guess the name and the artist or play a familiar song and see who can finish the lyrics. These are all ways to make the days in a care home a little more interactive.
Singing in care homes is a great activity to introduce as the benefits are endless. Adding singing to your website too as a regular occurrence is a great way to entice new and potential residents as it demonstrates the extra steps you're taking to improve emotional wellbeing, cognitive abilities and physical health.
https://carehomemagazine.co.uk/