Exclusive for ticket holders - The Care Show Birmingham App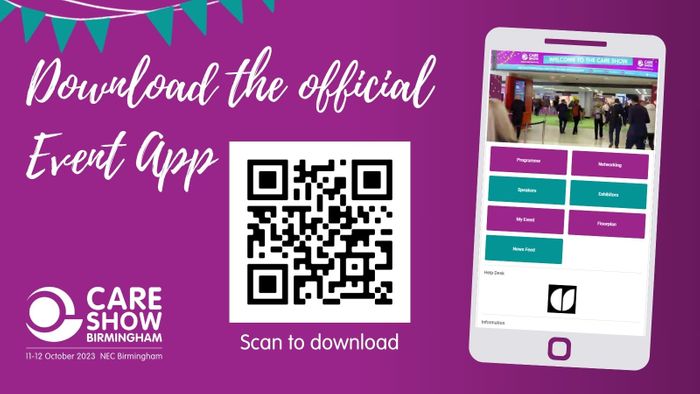 In our ever-changing world, staying ahead is essential. That's why we've created the official Care Show Birmingham App – to make your event experience better and more enjoyable.
Why should you use the App?
One of the best things about the Care Show app is that it helps you create a personalised schedule of conferences. Sometimes, last-minute changes to the programme happen, and you'll find the most up-to-date session times in the app.
In your customised schedule, you'll see all the sessions you're interested in, neatly organised. This makes it super easy to keep track of the sessions you want to attend and not miss anything. Just bookmark the sessions that catch your eye, and the app will create a personalised plan for you, making sure you get the most out of the event.
The app also opens the doors to a virtual marketplace where you can ask questions and discover cutting-edge offerings from our exhibitors. You can even schedule meetings with them, making it convenient to connect and explore new possibilities.
Networking is the heart and soul of Care Show Birmingham, and our event App takes networking to the next level. Why not start making connections now, so when you meet in person, it feels like reuniting with old friends?
The 'News Feed' section is your space to interact with peers, exchange ideas, seek advice, and stay updated with the latest event buzz.
The Care Show app is more than just a tool; it's your trusty companion, enhancing your Care Show Birmingham experience from the get-go.
Download it today, and let it be your guide as you embark on this exciting journey at Care Show Birmingham.
Care Show Birmingham Show App - Care Show Birmingham 2023
* Only Care Show Birmingham ticket holders have access to the App, make sure you register for your free ticket here.