04 Oct 2023
Care Show Birmingham reveals exciting features for this year's event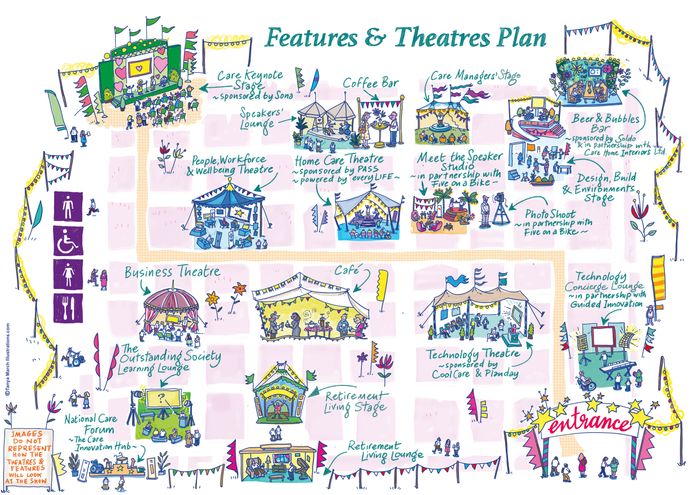 The UK's multi award-winning social care event of the year, taking place on 11-12 October at the NEC, Birmingham, gets bigger and better. This October, additionally to the eight dedicated theatres and vast amount of suppliers, attendees will find 10 exclusive features that make Care Show Birmingham even more dynamic and sprinkle some fun over the two days:
Technology Concierge Lounge: A specialised concierge service hosted by Guided Innovation, that will help you connect with the most suitable technology suppliers based on the unique needs and requirements of their business.
Inspector Hub: The Care Quality Commission extends an open invitation to all attendees to schedule a free, informal meeting with their inspection experts. This is a chance to ask questions and address any concerns regarding inspections. The Inspector Hub is dedicated to providing insights and guidance to help navigate the inspection process with confidence.
Headshot Corner: Attendees will have the opportunity to have their professional headshots taken at the Care Show Birmingham by seasoned photographers from Five on a Bike.
Meet the Speaker: Five on a Bike shows the behind the scenes with the speakers, conducting in-depth interviews that delve into their perspectives and experiences.
Beer & Bubbles Bar: This year, Care Show Birmingham partnered with Care Home Interiors to create a unique space designed with input from the Care Show audience, the Beer & Bubbles Bar is the ideal place to unwind, enjoy a refreshing beverage, and connect with colleagues after a productive day of learning and engagement. Alcohol-free celebratory drinks will also be available.
Two exclusive lounges: One designed exclusively for home care professionals and the other catering to retirement living professionals. These dedicated spaces provide the perfect opportunity for attendees to connect with their peers and foster valuable networking connections within their respective professional domains.
Care Innovation Hub: Hosted by the National Care Forum, the Care Innovation Hub is a gateway to the latest developments and trends in the world of care. Attendees will be able to explore innovative solutions and gain valuable insights into the ever-evolving landscape of care services.
Quiet & Relax Room: Away from the bustling exhibition floor, the Quiet & Relax Room offers a tranquil environment to recharge and prioritise mental health and wellbeing.
VIP Lounge: This space, hosted by apetito, is the perfect environment for networking and collaboration, allowing care home groups to engage with fellow professionals in a relaxed and upscale setting.