11 Oct 2022
Arquella chooses Southern Care Maintenance as their exclusive South East based distributor.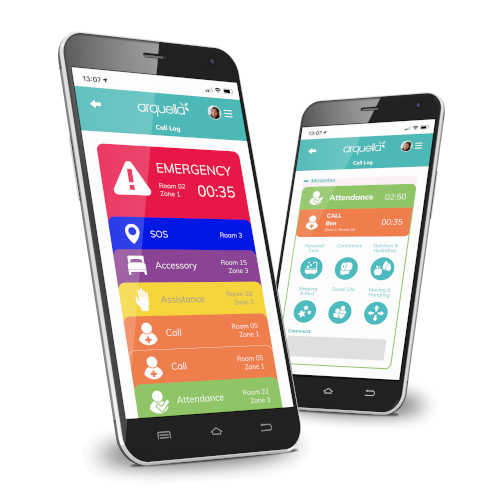 Southern Care Maintenance has announced their appointment as Arquella's exclusive distributor and installer of our unique AIDA Assist, second generation, app-based nurse call system in the South East.

So, what's it all about...

Well, in short, AIDA Assist is an easy to use wireless nurse call system for forward thinking care services designed with the future in mind. With every moment an opportunity to collect data, AIDA Assist records and delivers data of every interaction creating a safer and more efficient care service.

Simplifying care evidencing and reducing the workload of front-line carers, this platform allows for a better understanding of carer and resident activity. What's more, there's the added benefit of built-in integrations.
Sharing in our vision to deliver a truly integrated digital solution that provides for more informed care planning Southern Care Maintenance are proud to be working with Arquella and are delighted to be playing a key role in the roll-out of the AIDA Assist system. Southern Care Maintenance are offering not only supply and installation but also aftercare and maintenance - SCM are your one stop shop for the very best in cutting-edge nurse call technology!