30 Sep 2022
Beaucare celebrates 30 years supplying the care sector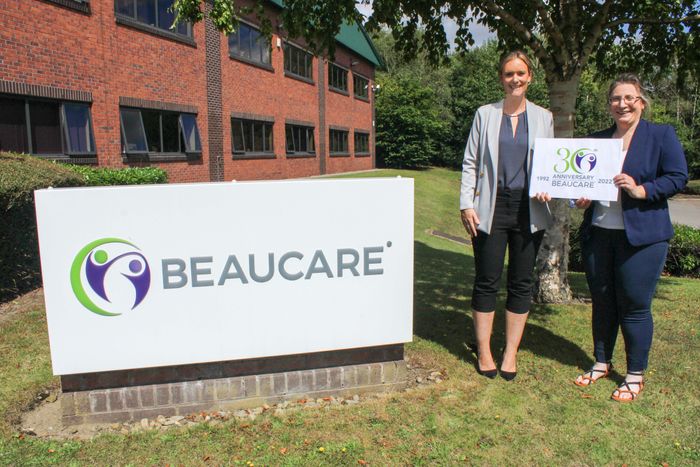 Beaucare celebrates 30 years supplying the care sector
To mark their anniversary the company started three months of giving in August. They are giving away 30 gifts to 30 care homes. The gifts include experiences such as animal and music therapy to crafting workshops amongst others.
All current customers have been entered into the draw, but you can enter your organisation by emailing marketing@beaucare.com with your details and what your residents would benefit from.
Opportunities to join the draw will also be available at the Care Show held at the Birmingham NEC October 12-13. Come and see us at stand B45.
Starting life in Harrogate from a small lock up, Beaucare has developed into a nationwide company supplying hygiene and medical supplies specialising in the care sector. The company expanded into Norfolk following an acquisition in November 2018 where they acquired Downham Market based Agecare Eastern Ltd.
In the last five years Beaucare has doubled in size. A key area for growth has been their servicing division with field-based engineers located throughout the country. An exciting recent development has seen the team expand into Scotland.
Managing Director Heather Mawrey commented:
"It's fantastic to be celebrating Beaucare's 30th anniversary. As a company we've built our brand around long-standing relationships. Many of the customers we had 30 years ago are still with us today. Our service division has grown extensively over the last 5 years and we are now really pleased to be able to offer nationwide service coverage. We're really excited about the future and looking forward to continuing to support our customers."
Head of Sales and Marketing Emily Gill commented:
"We're delighted to be celebrating our anniversary with our customers, we're looking forward to offering 30 gifts over the next 3 months which will bring added joy and entertainment to the residents. The teams across all the homes have had such a tough few years, we just wanted to show our appreciation for the care teams hard work."