17 Aug 2022
Deliver Ear and Hearing Healthcare in Your Care Home with TympaHealth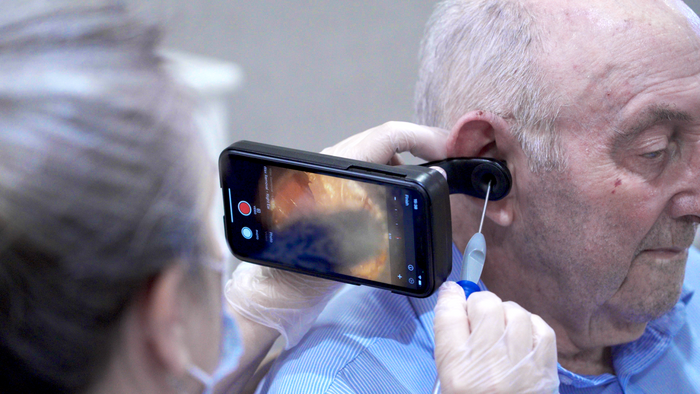 The Tympa system is the world's first all-in-one ear and hearing healthcare assessment device. With unmatched portability the Tympa system empowers carers to perform: high-definition digital otoscopy, microsuction wax removal, and a hearing screening, to residents in the care home – whether that's from the bedside or in a wheelchair.
Many residents within a care home suffer from some form of reduced hearing and due to living in a care home setting many may not have access to the ear and hearing healthcare they need.
The Tympa system is specifically designed to ensure carers from all backgrounds are confident delivering ear and hearing healthcare to residents. We provide training accredited by ENT UK, The British Society of Audiology (BSA) and The British Society of Hearing Aid Audiologists (BSHAA) – No other training programme in the UK offers accreditation from these recognised bodies.
Not only that, our unique 'Remote Review' feature means that carers can call on expert advice and guidance from a team of audiologists and ENT specialists when required. So, carers and residents are supported every step of the way.
"Every time we mention the hospital to her, it's no, no I'm not going to the hospital. So having it looked after here and having some people that understand what the problem with the ear is, is a great thing for me." – Son of TLC Care Resident.
By providing your residents with regular ear and hearing health check-ups you can provide an extra level of care for your residents. Maintaining a good standard of ear and hearing health can help limit the risk of falls, prevent social isolation, and limit the risk of early onset dementia, as well as keeping residents engaged and communicative in the care home due to improved hearing.
Find out how you can expand your care homes services - https://tympahealth.io/care-show-22