13 Sep 2022
Discover Girbau laundry innovation at the Care Show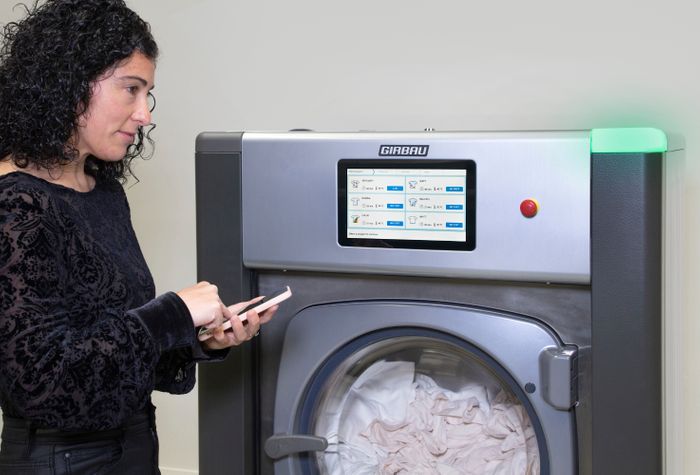 Girbau offers energy efficient, high productivity laundry equipment for efficient in-house laundry operation with control of turnaround times and quality of finish.
Visit Stand F50 at The Care Show to discover Girbau's innovative new GENIUS Series Internet-enabled washers with Sapphire software for remote performance and disinfection monitoring.
Designed to lower water and energy consumption whilst boosting productivity, Girbau GENIUS washers offer unmatched durability and a high degree of programmability, together with high-speed spinning and automatic chemical dosing. Additional features include robust chassis design, high water extraction, gentle Care Plus drum and an easy to use 10-inch colour user interface.
Girbau's Sapphire remote-control software gives easy, flexible and versatile control. You can manage the laundry, compile production reports and analyse data remotely in real time from any device. In healthcare settings, Sapphire can be used to configure washers to operate and record the use of thermal disinfection programs.
Girbau laundry support services include site surveys for refurbishment projects, laundry design and production of full M&E CAD drawings. Girbau can also advise on machine choice, clean and dirty area demarcation, disinfection, safe handling and operating procedures.
Maintenance and servicing remain key considerations for operators of on-premise laundries. With a team of company-trained engineers and direct access to the factory for spare parts, Girbau is able to respond quickly to any urgent customer calls with high levels of first-time fixes. Girbau UK's service operation supports on premise laundries for every type and scale of business from single premises to nationwide multi-site operations.
Girbau UK was recently awarded We Invest in People - Silver Accreditation by Investors in People.