Indicia Braille & Tactile Signs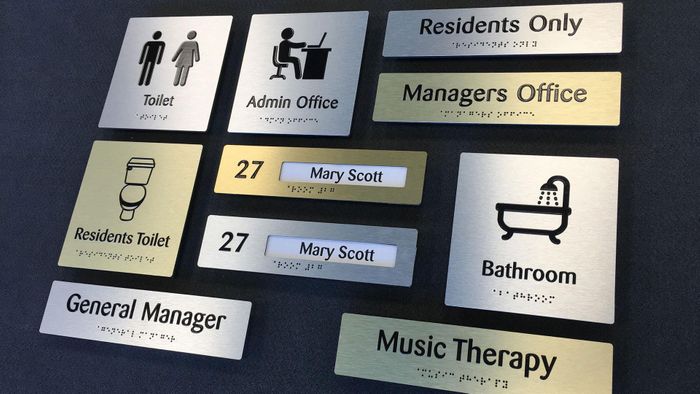 Launching brand new products - Indicia Braille & Tactile Signs
Studying the Braille and Tactile signs currently available on the market we have tried to avoid the stark plastic office/school look and tried to combine the luxury feel of our stylish Indicia Range with the practicality of Braille and Tactile to aid the visually impaired.
The Indicia Braille and Tactile signs are produced by a totally new 3D printing system meaning that we can expand the range to incorporate Braille and Tactile into Wayfinding Signs, Lift Directories and any other area of home signage deemed appropriate.
Indicia Braille and Tactile Signs incorporate the widely used Grade 1 Braille characters in a standard matrix.
We have chosen within the Indicia Braille and Tactile Sign range to place the Braille text centre bottom of the sign where it can be easily found.