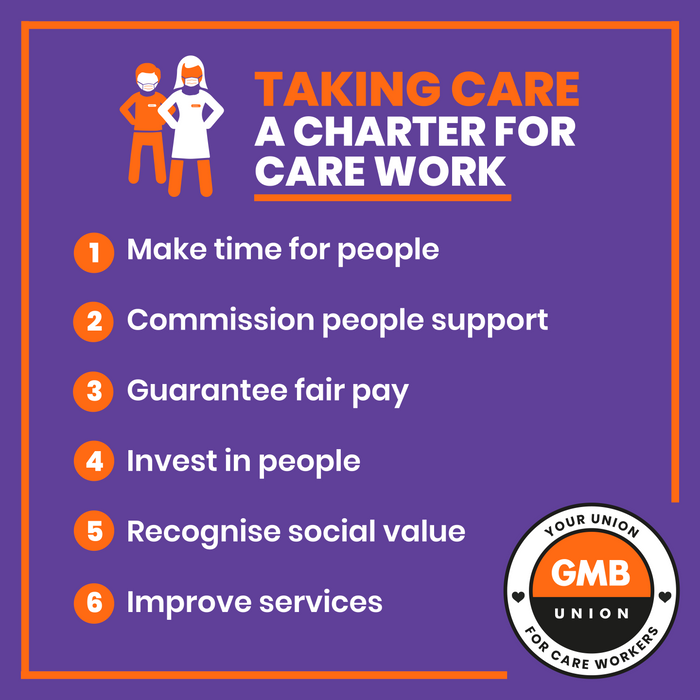 It takes the best practice established in Yorkshire and North Derbyshire region and sets out an opportunity to organise a workforce that is mainly not in a trade union.
It's clear to anyone who has any involvement in domiciliary care that the service is in crisis. Key drivers in making the switch to individual care plan packages for clients and their families is the demand to keep service users in their own homes for as long as possible.
Then there is the failure often to actually provide the level of care to meet the demand of clients' expectations and needs given the current funding cuts; this is a Council problem, morally, commercially and politically.
Whether it's the poor wages, and in some cases non-payment for the time carers have to spend out there in the community, or the resulting 47% staff turn-over that causes a further crisis in recruitment; there is massive problems for both staff and providers.
Whether the responsibility is pointed at the government for their austerity drive and failures to support the sector during the Covid pandemic or our local governments for not valuing the carers and the service.
All parties and all governments need to address the chronic problems and ongoing crises across care. Local authorities up and down the Country wrestle with this crisis as care is commissioned in different ways but nevertheless, funding is very tight in this sector.