07 Sep 2021
UNITING DIGITAL AND PHYSICAL CARE COMMUNITIES TOGETHER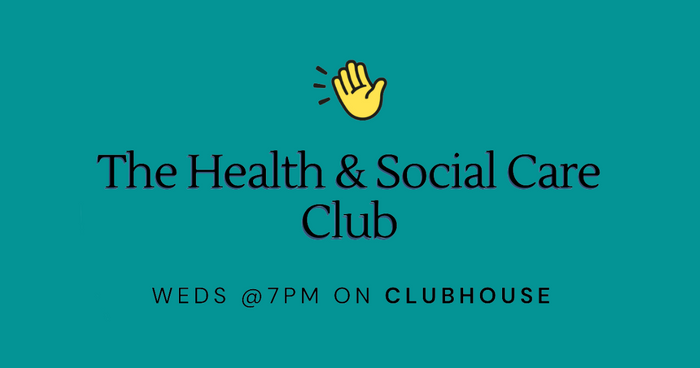 Keeping connected in the last 18 months of the pandemic has been a difficult challenge. Virtual events and the usual social media platforms were great at sharing word documents and written posts, but we have really missed the opportunity to HEAR from your peers.
A team of industry leaders within the social care setting came together on the latest social media platform ClubHouse to create a new group aimed specifically at health and social care to share experiences, talk about best practise, offer solutions and be an inviting atmosphere for those who needed it.
The Care Show team enjoyed the benefits this digital platform offered and the work from the moderator's within The Health & Social Care Club and decided this was a good opportunity to create a new partnership .
Mike Corbett the event director of the Care Show said "although face to face opportunities are coming back we realise the importance of a digital community and network. The Health and Social Care Club has been a fantastic voice for the for the industry and we are delighted to announce we will be bringing this digital community together to meet in person at the care show."
The Health and Social Care Club will be at The Care Show on the 13th and 14th of October at Birmingham NEC to offer live group discussions which are unscripted and will focus on key topics impacting the care sector. They will also have their own lounge to invite speakers and delegates to come and join together to share their experiences over the pandemic and hopefully be part of the club in the near future.
led by moderators Mark Topps, Social Care Leader, Paul Blane, Managing Director at SVL Care Homes & CBAT, Tobi Alli-Usman, Managing Director at Smooth Digital, and Sangha Chakravarty, Founder and Managing Director of InvictIQ
The moderators at the Health & Social Care Club said " We are delighted with this partnership as it will help reach and connect more colleagues from the care sector and extend The Health and Social Care Club's online events, with The Care Show's face to face events bridging the gap between virtual and in person networking opportunities."
You can join the Health and Social Care Club by heading to www.healthandsocialcare.club for more information.
You can register for your complimentary ticket to The Care Show at Birmingham NEC on the 13th & 14th October by clicking here.