11 Sep 2023
Employee Scheduling Software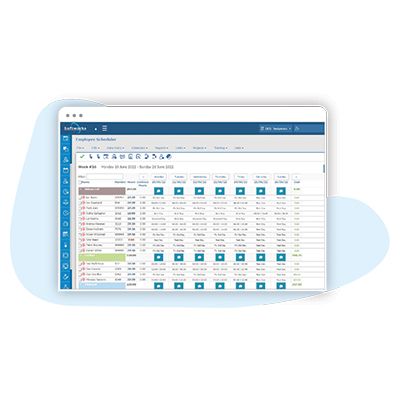 Having the right people with the right skills in the right place at the right time is key to the success of your organisation, but it can be a complex and time-consuming task. This is why Softworks Employee Scheduling Software provides an automated employee scheduling solution that considers ideal staffing levels, skills required and compliance requirements.
Plan and Automate Shifts and Rosters - Schedule available employees into shifts and rotas with ease. Manage absences, and oversee employee total hours and costs. Align employee scheduling with work demand.
Cost out Rosters and Shift Patterns-Show accurate costing for the allocation, including premium rates or any overtime rules.
Automatically Assign Tasks- Assign tasks that consider employee preferences and fairness of shift distribution – bank holidays, weekends and night shifts.
Map employee tasks with skills & constraints – gender balancing, languages, years of service & seniority.
React to unforeseen situations and Futureproof - Fill any staffing gaps. Send triggers via email and text message to available staff and request them to fill the shift. Anticipate staffing levels for a similar period and ensure you have adequate skilled staff assigned.