IQ:caremanager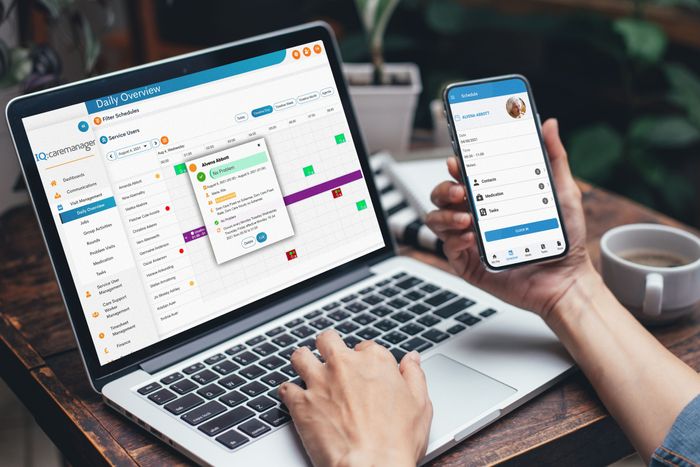 As care has grown more complex, so has the way you do things. It's time to bring it all together. Introducing IQ:caremanager – Unique IQ's new flagship software designed specifically for the home care sector.
With IQ:caremanager, you get all of the tools your care business needs in one box. Log-in anytime, anywhere, via a standard web browser; whether that's at your desk at work, using a tablet in a client's home, or on your mobile. Need to make a last minute schedule change? No problem.
Streamline your care business. Plug IQ:caremanager into over 600 other systems, from Sage, to Salesforce, to Slack. Making you more efficient, more collaborative and better informed.
Be notified when important things happen. Trigger a Gmail alert when someone has an accident or flag in your learning system when a carer's qualifications are due to expire. With hundreds of configurable workflows, you never miss a thing.
Explore a whole world of data – build your own reports, visualise your data in dashboards, plus an added layer of AI that will comb through your data and surface the stuff that's important.
And get customisable views and dashboards that suit your role, so you'll only see the things that matter to you.
Plus, IQ:caremanager has all the usual features you would expect a care management system to have. Rostering, invoicing, eMAR, payroll, recruitment, reporting, record keeping, form builder, family portal, carer app… the list goes on!
Automate the mundane and enable the meaningful with IQ:caremanager. Allowing you to focus on the most important thing. Care.