PillSorted
Hall: 3A Stand: C24
Delivering better care (both within your premise and/or in the community)
Pharmacy Services
Medication Management
Technology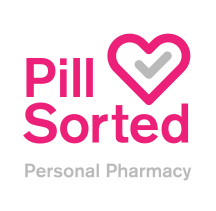 PillSorted provides NHS services, blending compassionate care and innovative technology to deliver a truly Personal Pharmacy service.
We provide 5-star customer service by phone and email.
All medicines are delivered on time, individualy per patient in clear packaging, with colour coded MAR charts
Our Clinical Team liaise directly with doctors and hospitals, smoothing the transition to PillSorted; giving you and your patients, peace of mind.
Address
Carthouse 3 Copley Hill Business Park Cambridge Cambridgeshire
Cambridge
CB22 3GN
United Kingdom