17 Feb 2021
Community Pharmacy – Helping you to provide person centred care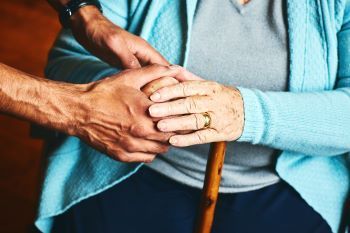 Janice Perkins (Pharmacy Superintendent) and Tandeep Gill (Care Home Business Lead) will be showcasing practical applications that help care providers enhance person centred care for their residents.
Community pharmacy teams are on hand to help continual improvement of resident safety through integrating new technology, medicines optimisation and improving workflow, in return giving care providers extra time to care.
Integrating new technology - More care providers across the UK are choosing to use electronic MAR Charts (eMAR) or care planning solutions and realising the benefits. Find out about our exciting new partnership that uses cutting edge technology to manage pain better for those living with dementia.
Medicines Optimisation – Optimising medication is important to ensure residents are getting the most from their treatment. This can help support the management of long‑term conditions, multi-morbidities and polypharmacy, all of which are challenges that many care providers face.
Improving workflow – We all know medicines management is time consuming and being human, mistakes can sometimes happen. Community pharmacists are part of the primary care team. Working with your GP they can help reduce tasks, giving time back to what matters most, caring for residents.
Please join Janice and Tandeep at the Health Plus Care Online event on 25th February at 11am
To find out more about Well Care Home Services provided please contact carehomes@well.co.uk or visit well.co.uk/carehomes